Greg Pendleton is the son of the late author and Spiritualist,
Don Pendleton, and joins in Don's exploration of the mystery of life and the place of the Human Being within it.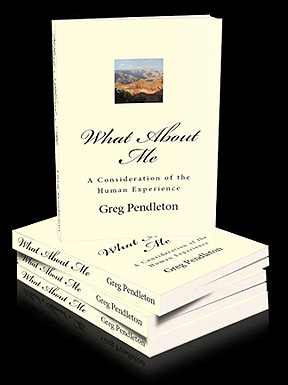 "...the answers needed to gain experience, through relationship, in the quest for truth, for the expansion of consciousness, with the loving allowance of becoming, are not to be found 'out there'.  They're 'in here', inside of me.  So, what about me?  Don't I know who I am?"  

Why are we here and what is our role in the ever-expanding reality of being? To question is the basis of all understanding, so join in the search for meaning and find that place wherein all of your answers for all of your questions may be realized!
Now available at Amazon.com
To order click here.



Some links of interest, Greg would like to share are:

www.donpendleton.com



This site is owned by Greg Pendleton
Copyright © 2009 by Greg Pendleton, All Rights Reserved